Mogghill Nursery School - established in 1974 by Mrs Dianne Jackson. Dianne retired in 2018 and the nursery is now under the management of her daughter Kate Hardwick who has worked there since 2001.
Located at St Benedict's School (www.stbenedicts.info)
Registered to take children age 2 to 4+.
Well qualified professionally trained staff, in a caring and friendly environment.
Coronavirus ​
· staff, young people and children should stay at home if they are unwell with a new, continuous cough or a high temperature to avoid spreading infection to others. Otherwise they should attend education or work as normal
· if staff, young people or children become unwell on site with a new, continuous cough or a high temperature they should be sent home
· clean and disinfect regularly touched objects and surfaces more often than usual using your standard cleaning products
· supervise young children to ensure they wash their hands for 20 seconds more often than usual with soap and water or hand sanitiser and catch coughs and sneezes in tissues
The updated guidance can be found here:
· https://www.gov.uk/government/publications/guidance-to-educational-settings-about-covid-19/guidance-to-educational-settings-about-covid-19#contents
Current advice remains in place: no education or children's social care setting should close in response to a suspected or confirmed COVID-19 case unless advised to do so by Public Health England."
​​Following this advice can you please let us know if you or your child develops these symptoms and be aware you may be asked to self isolate for 7 days. Thank you for your understanding and support.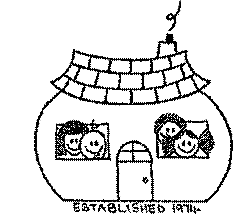 Ofsted rated Good overall with 2 Outstanding features.
To view our Ofsted report click here